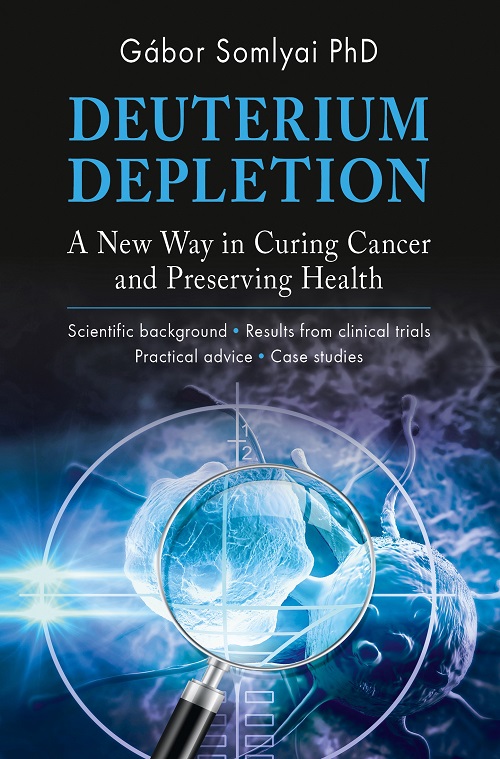 Deuteriumdepletion – A New Way in Curing Cancer and Preserving Health
Gábor Somlyai
The book cites the most recent scientific findings to provide a radically different approach to the formation and background of cancer, and also lays down the scientific foundations for a new, effective methodology of curing cancer.
The book examines the most common conventional treatment methods in oncology, and introduces the most effective combinations of treatments, while providing detailed instructions in using deuterium depletion.
Also discussed are deuterium depletion's mechanism of action, the most important factors affecting effectiveness, and the main considerations when using the method. The method's therapeutic potential is demonstrated through sixteen types of cancer, results from clinical trials and specific case studies. One crucially important chapter describes how to use deuterium depletion to foster a healthy lifestyle. The last chapter contains recommendations for use, providing a helpful guide for health-conscious individuals or those struggling with the disease.
The book strives to keep a balance between being easy to read or speaking in laymen's terms while providing a professional introduction of the research and clinical application to researchers and doctors. It discusses the treatment method based on deuterium depletion, which offers a tool for curing cancer and other chronic diseases, while also being more efficient and milder than any other oncotherapy up to now.
The book can be ordered here.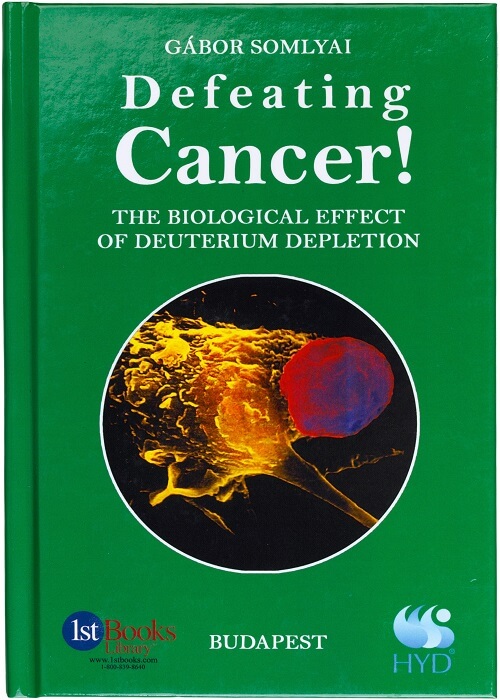 Defeating Cancer!
Gábor Somlyai
The book gives an account of experiments carried out with Deuterium Depleted Water and of the human clinical trials under way in Hungary. The most astonishing discovery was that healthy cells quickly adapt to the lower deuterium concentration, whereas tumour cells are unable to do so. This, in the majority of cases, resulted in the destruction of cells, a decrease in tumour mass or its total regression. The discovery detailed in the book reflects an inherent possibility for mankind to start the 21st century in the hope of finding the cure for tumorous diseases.
The book can be ordered here.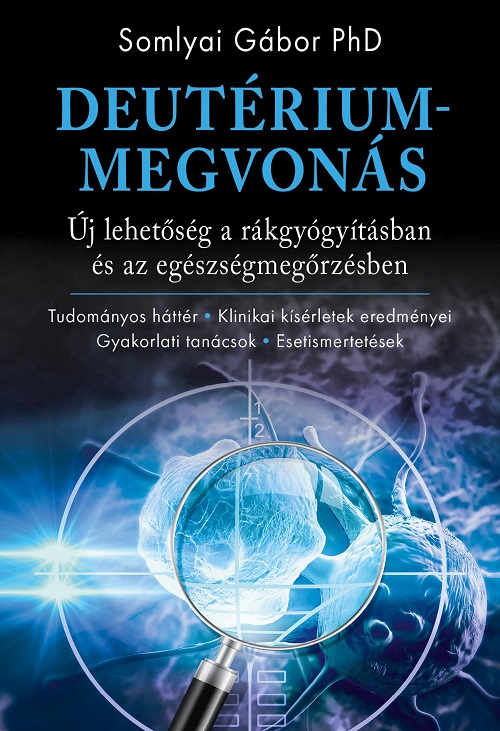 Deutériummegvonás – Új lehetőség a rákgyógyításban és az egészségmegőrzésben
Somlyai Gábor
Based on the latest scientific achievements, the book presents the group of malignant diseases, the process of cancer development, and its background with a radically different approach; and shows the scientific bases of the novel way of efficient therapy. The author describes the current results of research and clinical application, and presents the procedure, based on the principle of deuterium depletion, providing a means of treating tumors and other chronic diseases that is more efficient and gentle than the therapies know up to now.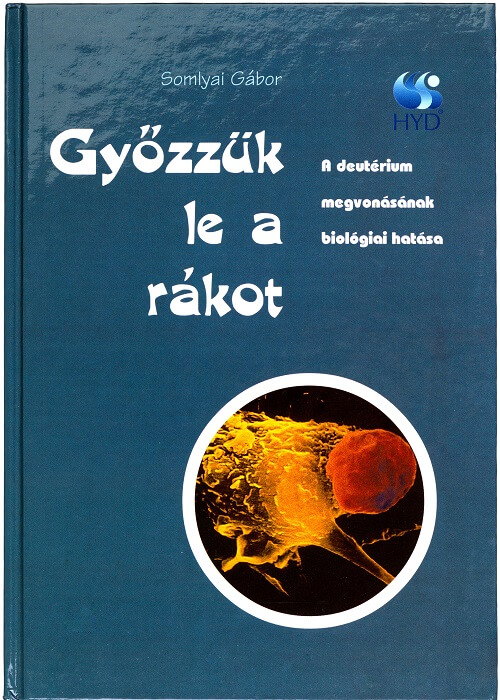 Győzzük le a rákot
Somlyai Gábor
A deutériummegvonás biológiai hatása (Hungarian Edition)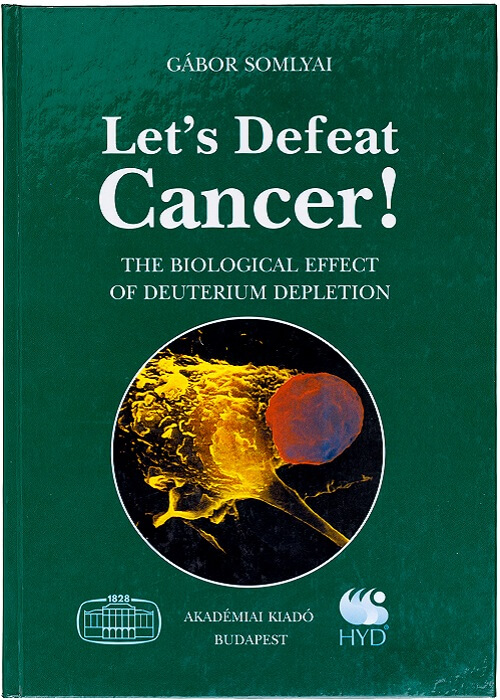 Let's Defeat Cancer!
Gábor Somlyai
Akadémiai Kiadó is Hungary's most important publisher of scientific and academic books and journals.