Two days international congress on deuterium depletion research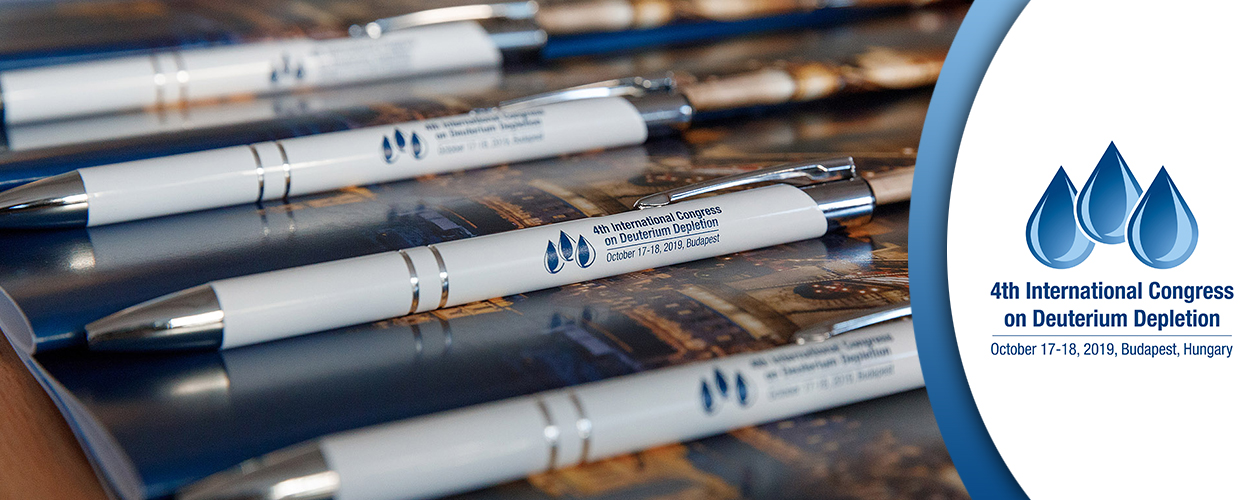 Leading experts of deuterium depletion discussed the last results in this field of research at the 4th International Congress on Deuterium Depletion on 17-18 October 2019 in Budapest. Participants from renowned institutions, such as the University of California Los Angeles (USA), Karolinska Institute in Stockholm, or Lomonosov University in Moscow, gave lectures at the conference.
The two days event provided an especial opportunity for domestic and international representatives of medicine and science to learn the newest results of international investigation of deuterium depletion – a field of research based in a Hungarian discovery – and to establish new, boundary-crossing research cooperation programs.